Hello Fall, Goodbye Summer!
It's September and it is beginning to look and feel a lot like fall in Ottawa! Have you noticed the leaves starting to change colour? The days getting shorter? We all want to savour each moment that we can of the nice weather, don't we? Harvests are starting, local Fairs are happening and kids are back in school. What is in store for you this fall?
Moving Soon?
Fall is a great time to think about your next move. If there is a chance that you are moving this winter you may want to prepare some things in advance. It is a great idea to have exterior pictures of your home in the fall so that potential buyers can see your property and yard that is often hidden by snow in the winter months. Our team will provide you with pictures of the exterior of your home and your yard for free! Let us know if you are interested!
Seller's Market Continues
We noticed that the market looked more like a typical summer, not the craziness that we have seen in previous months. The average price of homes is starting to stabilize and the inventory available is going up. While this is a great improvement to bring Ottawa back to a balanced market, we know there is a lot of room for improvement to see that balanced market we are hoping for.
Mental Health Moment
We care about you and our team is all for taking care of our mental health. Here is a great tool to implement this month. It is called the 54321 Pyramid of self-love. It is a great exercise to help express gratitude and remind yourself how amazing you are.
Try doing this once a month! We would love to hear the ways that you have learned to practice self-care this year. What else can we be doing to take care of ourselves this year? 
Life Real Estate Group is here to build life-long relationships and be the team you trust with your real estate needs. Whether you are selling, buying or investing in real estate, we're here to help!
Thank you!
Thank you so much for including us in your day! Wishing you a wonderful week and we will see you again soon!
2062 Blossom Dr.

Ottawa

$599,000
3 Bed, 2 Bath
Semi-Detached, 2 Storey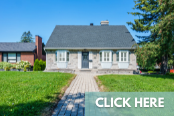 1992 Alta Vista Dr.
Ottawa
$889,000
3 Bed, 2 Bath
Detached, 2 Storey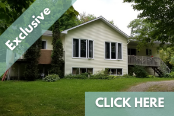 317 Jim Barr Rd. 
Renfrew
$399,000
3 Bed, 2 Bath
Detached, Bungalow
Not Intended to solicit those under contract
Not Intended to solicit those under contract